A Santa Barbara Winemaking Pioneer
Nielson Wines pays homage to its namesake, Uriel J. Nielson, who in 1964 planted the first commercial vineyard in Santa Barbara County, a region previously considered too cold to grow grapes. Known as a viticulture pioneer, Uriel didn't heed warnings from neighboring farmers and didn't flinch in his stance that Santa Barbara County could be one among the top winegrowing regions in the world.
Today, five decades later, there are now more than 100 wineries and thousands of acres devoted to vineyards, producing wines recognized by critics worldwide for their amazing quality, uniqueness and compelling balance of flavor.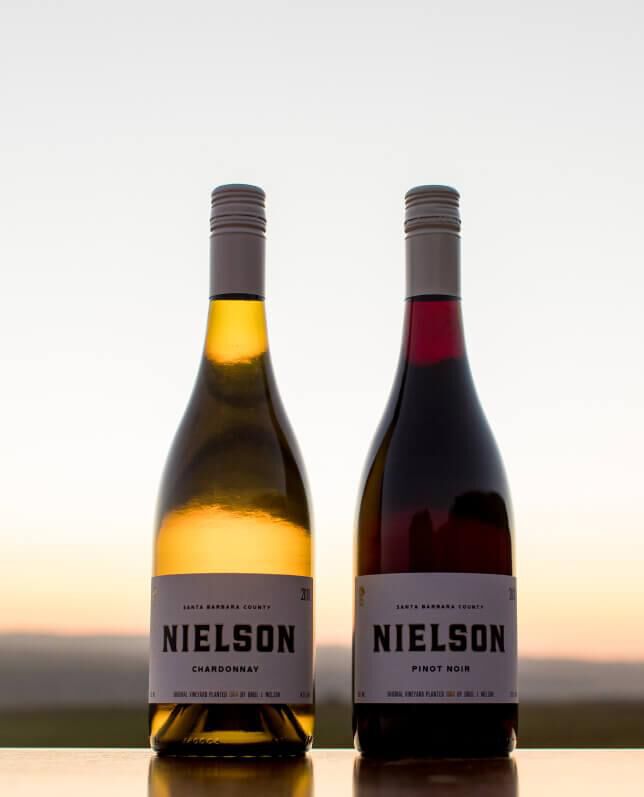 Nielson Wines
In the cellar, we utilize small-lot winemaking techniques to showcase the nuances and character of each wine, such as hand pruning, block-by-block harvesting, barrel fermentations and lees stirring. These precise winemaking and vineyard practices are combined to create complex wines that embody the culture, lifestyle and flavor of Santa Barbara County.
The Nielson Vineyard
The Nielson Vineyard, nestled 18 miles east of the Pacific Ocean, is one of the first vineyard sites in the valley to witness the fog burn off each morning. This early morning sun appearance results in muscular Pinot Noirs with dark fruit & floral notes as well as balanced Chardonnays with renowned mineral, citrus, and orange blossom notes.