Anna Clifford, Nielson Winemaker
For Nielson Winemaker Anna Clifford, winemaking was always in the cards, though inspiration came from an unexpected place. The daughter of Irish and Guatemalan parents, this California native's only exposure to wine was at church, so it was a film that kickstarted her path to becoming a winemaker. The film was French Kiss (not Sideways) and highlighted wine's ability to capture a moment in time and its tendency to grow in beautiful places. Already an avid lover of the outdoors, this experience cemented Anna's goal to create a career in wine.
Anna grew up in Thousand Oaks, about two hours south of Santa Maria, where she currently makes wine. Her parents encouraged her to attend U.C. Davis to study winemaking, and on her road trips to and from Davis, Anna would drive past developing vineyards that she works with today. Following graduation, Anna spent a decade making predominantly Cabernet Sauvignon and Chardonnay for distinguished wineries in Napa Valley and Sonoma, including Beringer, William Hill, and Geyser Peak. Continuously seeking new opportunities to grow in her craft, Anna traveled to make wine in New Zealand between harvest seasons in California. The Central Otago in New Zealand, which shares many similarities with Santa Barbara, sparked her passion for Pinot Noir and ultimately inspired her to explore winemaking in California's Central Coast.
Back from her travels, Anna moved to Santa Barbara in 2012 to oversee all aspects of production for a private label wine company – allowing her to work with many different varieties and further develop her leadership skills. When an opportunity with Nielson came to her in 2018, Anna jumped at the chance. This new role allowed Anna to focus on the vineyards - giving her a direct connection with the estate fruit going into Nielson's expressive Chardonnay and Pinot Noir wines. When offered the role of winemaker in 2020, Anna gladly accepted. She proudly leads the close-knit Nielson team in the vineyards and the cellar, sharing the same passion for crafting exceptional Santa Barbara wines each vintage. Anna, her husband Peter, and their son call Los Alamos home - a tiny country town about 15 minutes from the winery.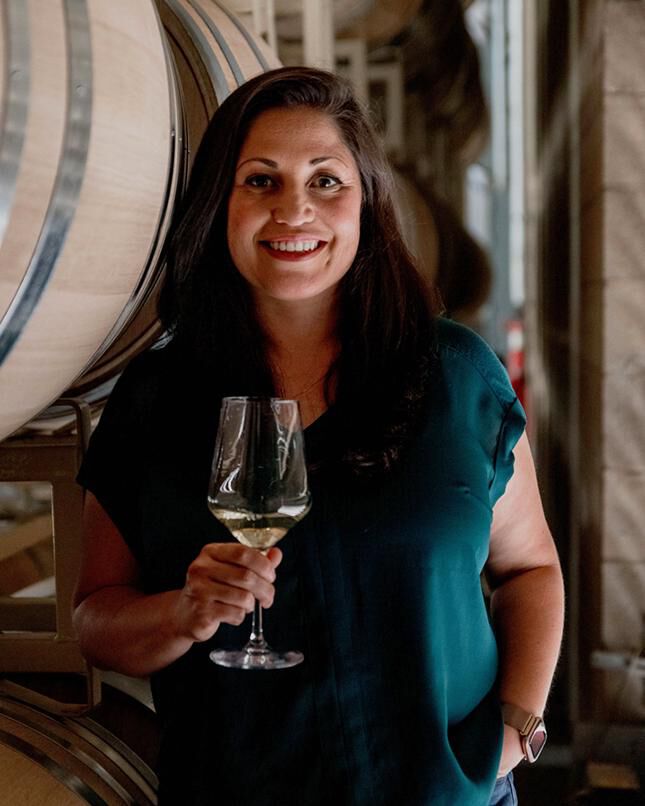 Notify Me
Please complete the required information to continue
We'll send updates on this wine straight to your inbox.